Central and Northeast Chapters Donate $30,000 to the Scholarship Fund
      Special thanks to our chapters for their generous donations to the Education Foundation. Central Chapter donated $10,000, and Northeast Chapter donated $20,000.
      MSCPA Chapters have historically contributed to the Foundation annually or bi-annually. The pandemic caused a disruption of Chapter donations. That the foundation was faced with less cash on hand. These Chapters answered the call which allowed us to liquidate fewer investments in this down market. Member contributions also were instrumental in this success.
      Donations to the Education Foundation and to the PAC can easily be made when paying annual due.
Picture 1: Northeast Chapter President Chase Farmer & MSCPA Immediate Past-President Ricky Bullock.
Picture 2: Central Chapter Immediate Past President Rob Zischke & Vice-President of Programs Mary Margaret White.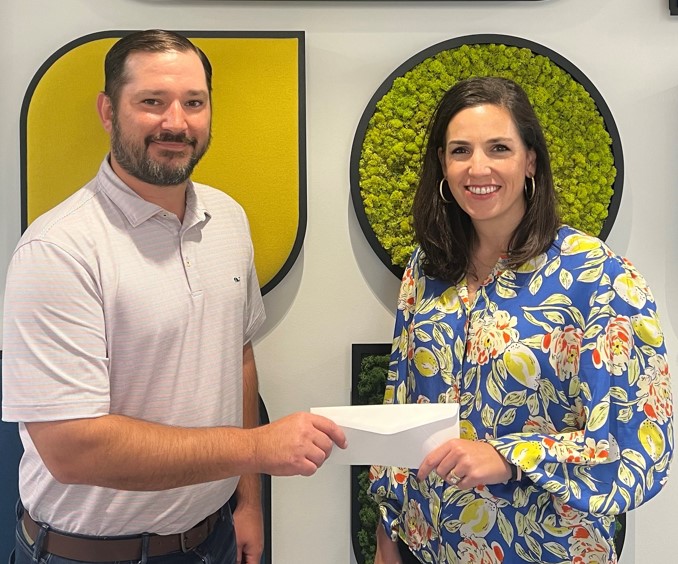 ← Back to News