New CPAs Honored by State Board at April 28 Ceremony
The Mississippi State Board of Public Accountancy recognized new CPAs during their Spring Ceremony Saturday, April 28 at the capitol in Jackson. MSCPA Chairman Bill Taylor introduced the new CPAs to the Society and Allison Garner, President of the MSCPA Young CPA Network, provided an overview of the Network and invited the new CPAs to become active. Keynote speaker was Honorable Stacey Pickering, Mississippi's State Auditor. Mark Peach, Chairman of the State Board, administered the Oath of Title.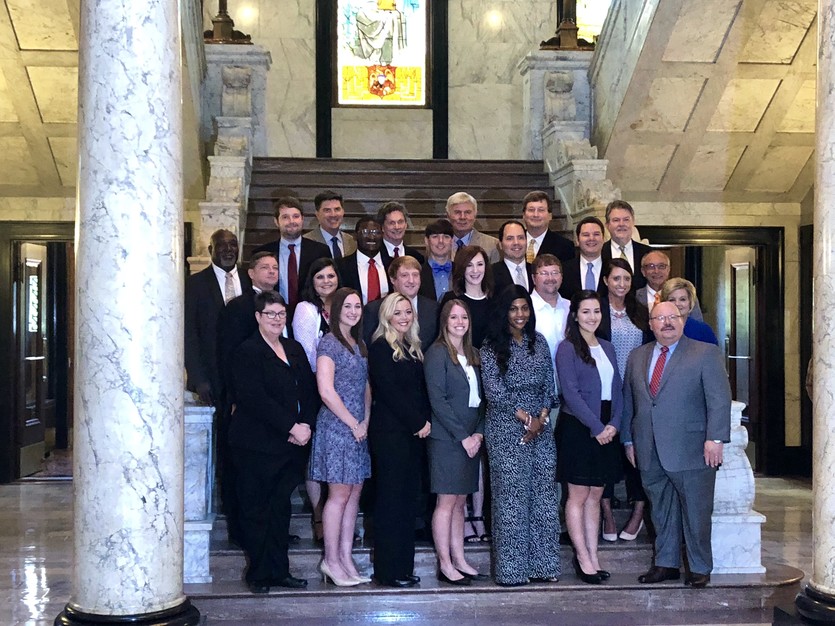 New CPAs recognized were Jason Neal Baker, Ashley Nicole Berry, Charles Jubal Chandler, Sydney Hodnett DeFillips, Caitlin Morgan Dormody, Kortney M. Gaddy, Alana Lindsey Harmon, Gregory Douglas Higginbotham, Brandon Lamar Johnson, Tyneisha L. Jones, Shawn Derrick Mason, Lisa Jennifer Meade, Peyton Lee Parks, Lee Randolph Pittman, and Rebecca T. Simmons.
← Back to News