Rick Bedwell Outstanding Educator
Rick Bedwell, accounting instructor and chair of the Business and Technology Division at Jones County Junior College, has been named the 2017 MSCPA Outstanding Educator and will be recognized during the Business Meeting at the Annual Convention at Sandestin Golf and Beach Resort in Destin on Saturday, June 24. The Petal resident and JCJC alumni is only the second community/junior college instructor in the 29-year history of the award to be selected for this honor.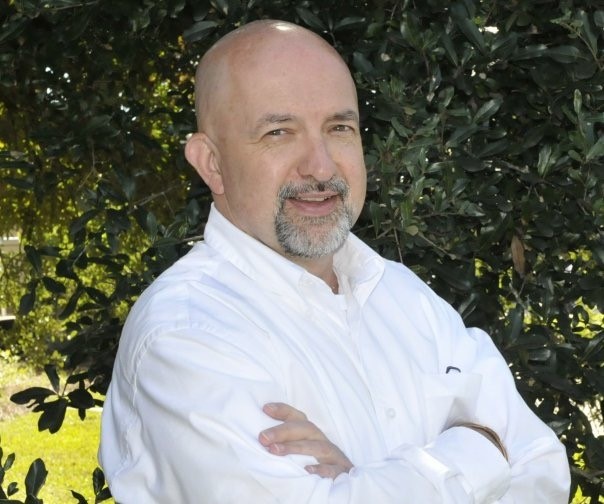 Bedwell's list of service provided to the JCJC community and students demonstrates a breadth of service and investment of time in all areas of campus life, together with confidence in and respect for him by other campus leaders. JCJC is accredited by the Accreditation Council for Business Schools & Programs, and is the only junior (or community) college in the state to achieve this honor. He is the site visit primary contact and lead preparer of the accreditation report. In addition to being the lead accounting instructor, Bedwell is also co-director of the Campus Withdrawal Recovery Initiative and chairs the Student Affairs Disciplinary Committee. Other responsibilities include Gold Key Nominating Committee, Spring Graduate Honors Breakfast Committee, Alpha Beta Gamma advisor, and FBLA Competition event coordinator. He is also a member of the Teachers of Accounting at Two-Year Colleges' organization.
His students are well prepared when they depart JCJC and consistently speak of how he has inspired and encouraged them as a professional mentor and guide well beyond their technical knowledge in the classroom.

Bedwell graduated from JCJC in 1992 as a non-traditional student following a career in the automotive business. He also received his Bachelor of Science in Business Administration and Masters of Professional Accountancy from the University of Southern Mississippi and earned numerous honors including Phi Theta Kappa honor society's Gold Key recipient, PTK Regional Most Distinguished Student, and he served as the PTK President along with earning Who's Who and Hall of Fame honors. He continues to be the advisor for the Southern Christian Student Center at USM.

During his more than 19 years teaching at Jones, he has also owned and still operates Rick's Rehab spending his free time restoring and repurposing antiques and furniture. He has prior public accounting experience with Topp McWhorter Harvey, PLLC and serves the MSCPA on the Awards, Education & Scholarships Committee.
← Back to News